Since 2020, Amazon has provided more than $2 billion in Amazon Web Services (AWS) credits to help early-stage start-ups launch their businesses and accelerate their growth. Start-ups in India can leverage over 200 AWS products and services technologies—ranging from basic compute and storage to advanced database and architecture options, to pre-built solutions—to innovate, experiment, grow and scale.
In an exclusive interaction with Outlook Start-Up, Amitabh Nagpal, head of start-up ecosystem at AWS India explains how the tech company works with the start-up ecosystem including venture capital (VC) firms, accelerators and incubators to enable their portfolio companies across India to leverage relevant AWS resources that meet their needs.
It also regularly facilitates programmes designed to help early-stage start-up founders build connections through its network, whether with larger enterprise customers seeking innovative solutions, or with VCs to gain valuable mentorship as well as opportunities to pitch for funding.
Edited excerpts:
What kind of tangible benefits (in terms of grants or tech support) does AWS extend to start-ups to help them launch and accelerate their business throughout their life cycle?
At AWS, we offer a broad range of initiatives to support start-ups at every stage of their lifecycle, from early-stage through to maturity. At the earliest stages, our AWS Activate programme provides start-ups with a host of benefits, including AWS credits, technical support and training.
Through AWS Activate benefits, they gain access to scalable, reliable, and secure cloud services from AWS, including computing, storage, database, analytics, Internet of Things (IoT) and machine learning (ML).
An example of how we support our customers in their 'scale-up' phase is a programme for early-stage ML start-ups, called ML Elevate. It's an intensive 6-week programme designed to nurture and empower early-stage ML start-ups through focused sessions on product-market fit, innovation, setting up a strong technical foundation for a scalable product and developing capabilities to improve prospects of getting funded.
Similarly, we have a program called SaaS Central that aims to accelerate the growth journeys of SaaS (software as a service) start-ups by providing insights, guidance, and mentorship in priority focus areas like product management, fundraising, scaling, and sales. We recently concluded the 3rd edition of SaaS Central programme, where we focused on providing the participants insights on how an early-stage SaaS start-up can grow by scaling to global markets like the US.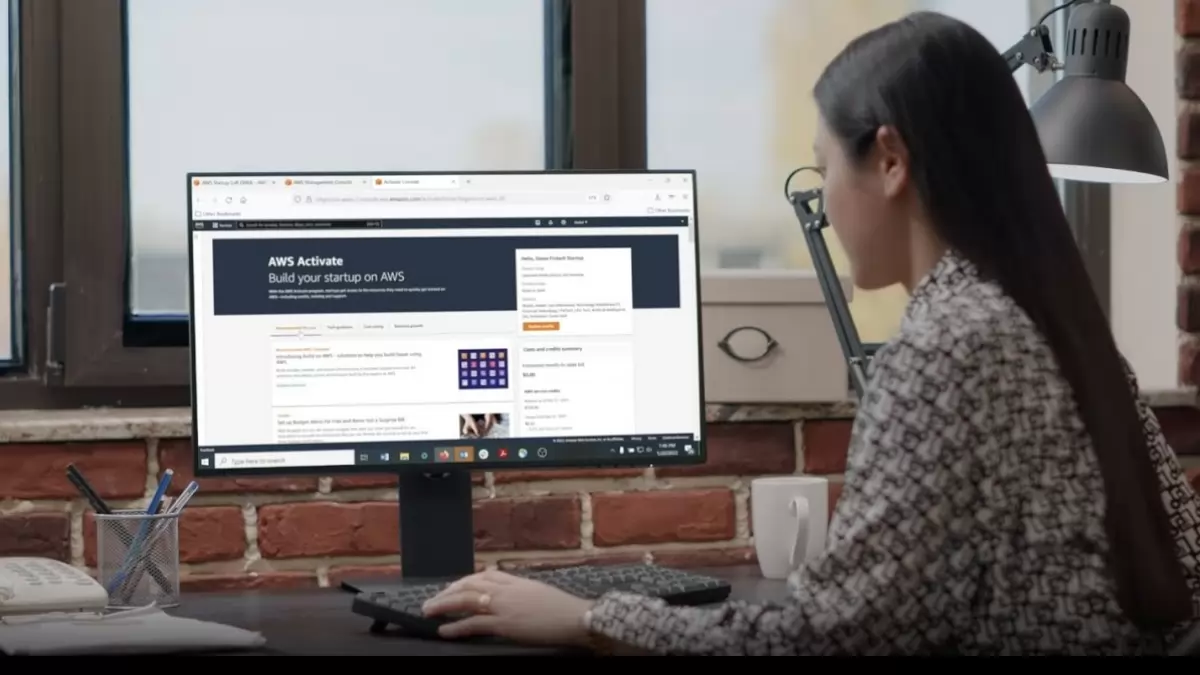 We also have an APN Global Start-up Programme that supports fast-scaling start-ups through technical validation, go-to-market support, and sales enablement.
Most early and growth stage start-ups are trying to raise capital in a funding winter, while managing their cash runway. How does AWS help them optimise this runway while building their business?
Today, start-ups across all stages of growth are focusing on cost optimisation and being efficient in the use of resources. At AWS, we use various levers to enable cost optimisation solutions for start-ups for whom every dollar counts, especially in the initial launch and growth phases of building a business. Our teams focus on helping start-ups reduce their cloud spends, while ensuring that it does not impact productivity and scalability.
Let me share an example of SaaS start-up Atlan. It could scale its deployment seamlessly across over 100 customers globally by leveraging AWS Global Infrastructure. At the same time, it managed to reduce computing costs by 50 per cent to 70 per cent by using Amazon EKS on-spot instances, as compared to on-demand instances.
The cost-effective nature of the cloud allows start-ups to experiment at a greater pace, fail fast with low financial impact, and recover easily. Similarly, Gurgaon-based fintech INDmoney is a 'super money app' that offers users a complete solution to track, save, and grow their financial assets. When it first launched, the start-up had a clear goal to grow the business relentlessly.
It needed a solid architecture to support its growth plans, innovate, and control costs at the same time. INDmoney managed to reduce its computing costs with Amazon ECS on-spot instances. The fintech start-up also uses AWS to automate scaling for massive growth, improve resiliency with isolated containers and analyse data to provide customised recommendations to its users.
Helping start-ups to grow the business while optimising costs is closely aligned with our customer-obsessed culture. We've reduced prices 129 times since AWS launched in 2006.
We also offer tools that our customers can use to self-manage their cloud consumption. AWS Cost Explorer service allows customers to better manage their cloud spend, and even set alarms when specific thresholds are reached. AWS Trusted Advisor provides an online tool that helps start-ups reduce costs, increase performance, and improve security by checking their use of infrastructure and services, and makes suggestions to help optimise performance.
During a recession when layoffs are making news, how can cloud services be a valuable resource for start-ups seeking to access specific technical skills without hiring more manpower?
From the beginning, our goal has been to enable start-ups to access the same technologies, scale and cost structure as the largest companies in the world. We fundamentally believe that making powerful cloud services available to everyone democratises innovation and allows the best idea or business model to win.
As start-ups innovate and experiment, AWS enables them to be agile by letting them quickly spin up resources as required, deploying hundreds or even thousands of servers in minutes. Start-ups can provision the amount of resources that they actually need, knowing they can instantly scale up or down along with the needs of their business, which also reduces cost and improves the customer's ability to meet their users' demands.
For a start-up, this de-risks the growth process and helps them to innovate faster because they can focus their resources on developing applications that differentiate their business and transform customer experiences, instead of worrying about the undifferentiated heavy lifting of managing infrastructure.
How does AWS assist start-ups in a mature stage of their life cycle when they are keen on expanding their business? Does it help them get more deals?
Many of our start-up customers benefit from the non-technical support AWS offers. For start-ups entering more mature stages of their life cycle, AWS leverages its network to facilitate connections in the start-up and investor community.
Let me share an example of how that looks right here in India—we've worked with cloud-based marketing automation start-up MoEngage to support their expansion from India and into the ASEAN (Association of Southeast Asian Nations) region by connecting them with more than 230 chief marketing officers of enterprise clients from six countries, resulting in seven new deals.
Our global network of start-up specialists ensures that we are well placed to assist start-ups as they pursue their expansion plans, even international ones, which is a critical milestone for any fast-growing start-up.
For instance, we recently organised a mentorship programme in the US for a delegation of 23 early-stage and hyper growth SaaS start-ups. The programme was designed to provide the selected SaaS start-ups insights on topics such as product market fit, go-to-market strategies, team building, marketing opportunities, among others, to build and scale in the US market.
At the same time, we connected the start-ups with US-based SaaS leaders to provide mentorship and networking opportunity to the cohort.