A small Baroda-based MSME company providing a digital learning experience to children does not have the resources to manage a procurement team. By going through the detailed product specification on Amazon Business' website, they could buy office supplies, which has increased their productivity significantly.
These are some instances that Suchit Subhas, director of Amazon Business, shared while talking about the company's five-year journey in the country. However, let's not confuse this unit with its parent, Amazon.
While the latter is an ecommerce giant selling everything from pins to phones to end consumers, Amazon Business is a B2B online marketplace where MSME buyers, especially start-ups, can purchase things for their offices. It includes office furniture, IT supplies, laptops, stationery, cleaning products, coffee, tea, etc.
Amazon Business is not the first large enterprise trying to tap into indirect spending in the B2B domain. In 2003, Metro Cash & Carry entered the Indian market and by 2021, it operated 30 wholesale distribution centers. Its core customers included small retailers and kirana stores, hotels, restaurants and caterers, corporates, SMEs, and other business customers, who had to register with the brand.
However, earlier this year, the German company decided to exit its India business after reviewing the revenues and business challenges. This included the need for continuous and high investment to compete with global giants like Reliance and Amazon.
Interestingly, Reliance Retail submitted a bid of around Rs 5,600 crore to acquire Metro Cash and Carry's India operations and assets, underlining its deep interest in this space.
In 2022, Reliance launched JioMartDigital to enable small electronics merchants to sell the entire product portfolio of Reliance Retail on an assisted selling model. Reliance Jio has also collaborated with Meta to launch an end-to-end shopping experience on WhatsApp.
While announcing this association during the company's 45th annual general meeting, the company's chairman Mukesh Ambani said, "Excited to launch our partnership with JioMart in India. This is our first-ever end-to-end shopping experience on WhatsApp—people can now buy groceries from JioMart right in a chat. Business messaging is an area with real momentum and chat-based experiences like this will be the go-to way people and businesses communicate in the years to come."
And there is Udaan, which claims to have more than 3 million retailers and 25,000 sellers on its B2B marketplace. The unicorn plans to "double sales volume within a year" by augmenting its seller network, expanding its logistics network and leveraging technology to grow its business in the packaged consumer goods sector.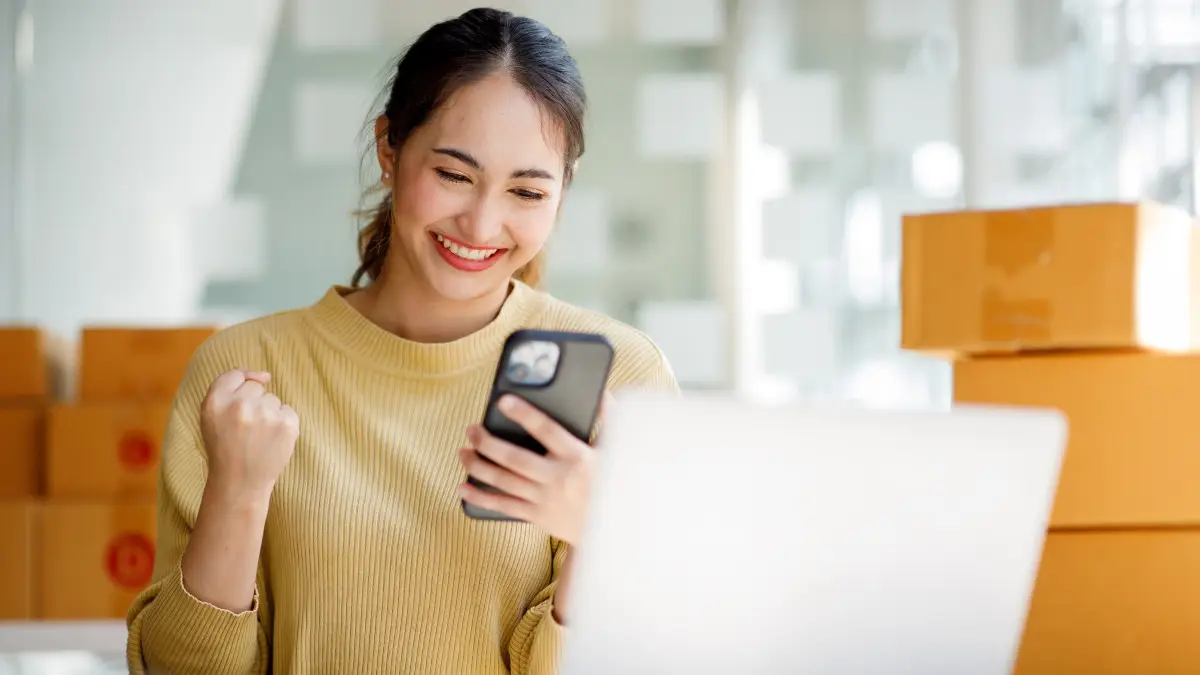 Unfazed by competition
Amazon Business does not appear to be worried about this competition. "Our philosophy is to continue taking a backward engineering approach by identifying customer pain points and addressing those," Subhas claimed. "Hence, we recently launched a business PAN so MSME buyers can avail of business benefits."
He also noted that when customer behaviour changed during the pandemic with working from home becoming more prevalent, companies had to procure and ship laptops to employees working remotely across the country. "Stepping up, we launched the 'Bill 2 Ship 2' service allowing customers to claim GST credit on their billing address for their pan India shipment," Subhas added.
The company also launched a mobile app to make it easier for customers to place orders and track their shipments. It is also working on various programmes, like Digital Kendra, to help MSMEs with their digitisation and enable local players from smaller cities to trade online.
Subhas is confident that by extending tools like post-purchase data analytics and budget management, Amazon Business can help MSMEs better understand their business trends and digitise their procurement.
Fixing problems to stay ahead
Before the company's launch in 2017, Amazon Business found that smaller enterprises could save 7 to 10 per cent of their cost by having an efficient procurement process. However, most relied on manual buying processes and negotiating with multiple vendors. So, while this indirect spending constitutes just around 20 per cent of the company's budget, it often takes 80 per cent of the team's time.
"Traditionally, smaller businesses and start-ups especially find this challenging as they have to go through various vendors, evaluate prices, verify quality, etc., which makes procurement a long-drawn process," Subhas said. "Moreover, companies in smaller towns might not have access to many options in their immediate vicinity or get complete transparency in the transaction."
By connecting the seller directly to the business customer, removing intermediaries and reducing the time spent in negotiation, Amazon Business claims to have provided them with efficiency and cost savings. Moreover, addressing these pain points has helped it scale its business in India while growing its seller base.
Starting with 14,000 sellers in 2017, it currently has over 6.5 lakh on board, creating an incremental revenue opportunity for these smaller players by giving them access to a broader customer base. The platform provides over 16 crore GST-enabled products.
More than 30 per cent of Amazon Business' customers are in tier 2 and 3 markets, and they have played a significant role in this growth. "We have seen a 102 per cent CAGR increase in our customer base over the past three years. This has resulted in an 87 per cent increase in orders and a 111 per cent increase in sales during this period," Subhas added.